Choosing the right Cloud Services Providers for your business is an important decision
If you're looking for cloud services, in Kansas City, Missouri, you've come to the right place. Clarus Communications is proud to represent a broad offering of cloud services providers, ensuring we match you with the best solution to meet your needs. Since every business is different, we will work closely with you and your staff to review every aspect of your cloud services needs. This will allow us to propose the most cost-effective and reliable cloud services solution for your business. No two cloud providers are the same, so it's important to have an ally like Clarus Communications on your side, to ensure you make the best decision possible for your organization.
Although we serve all of Kansas City, Missouri, we've implemented cloud services all over the country, for our clients. If you are moving your business to the cloud, we can help. We'll make sure that we work with you, to understand your business requirements, and which cloud services provider would best meet those needs.
With all the benefits of cloud services, many businesses are getting features that were only available to Fortune 500 companies, just a couple of years ago. Since we provide one of the largest cloud services offerings in the country, we can ensure you are investing in the latest technology to grow your business.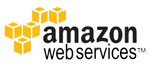 Amazon Web Services (aws.amazon.com) is your personal hard drive in the cloud, where you can store your documents, photos, videos, and more on Amazon's secure servers. Finally, you can organize the photos from your old computer, files from your laptop, and photos from your phone in one place, and enjoy them anywhere. And Amazon's world-class security and protection keeps your content safe – even if your phone, tablet, or computer is lost or damaged.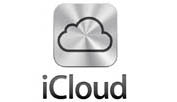 Apple's iCloud (www.apple.com/icloud) connects you and your Apple devices in amazing ways. It makes sure you always have the latest versions of your most important documents and files — like photos, documents, apps, notes, and contacts — regardless of the device you're using. You can also share photos, calendars, locations, easily, with friends and family. It can even find your device if you lose it.
Imagine having all of the benefits of Microsoft's Azure Cloud, without significant up front costs or the need to manage a virtual infrastructure. Azure supports a very broad range of devices, databases, frameworks, operating systems, languages and provides integrated tools that allows developers to be more productive, without the need for DevOps or Windows expertise. The end result is a much shorter software development cycle and greater creativity and flexibility.

Cisco Cloud (www.cisco.com/web/solutions/trends/cloud) provides your organization with the most powerful equipment, security and reliability that you've come to expect from a market leader. Cisco's cloud strategy allows for workload portability across the entire Intercloud. Their advanced approach to cloud computing can also help you overcome the security, regulatory, and compliance issues you're facing in today's volatile data environment.

Citrix Cloud Services (www.citrix.com/solutions/cloud-services) enable organizations to ensure the best security, performance and reliability whether workloads run in the datacenter or in an external cloud. By allowing IT to deliver every application workload, at scale and with simplicity, your organization can capitalize on all of the benefits that cloud computing has to offer. No matter whether the apps and data live on-premises or off-premises, your users will still get the same great experience.

CoSentry (www.cosentry.com) provides data center solutions, disaster recovery, managed desktop, and security solutions to business clients. With Data Centers across the Midwest, they provide a complete solution.

Digital Realty (www.digitalrealty.com) provides data center and co-location options located throughout North America, Europe, Asia and Australia.

IBM (www.ibm.com/cloud-computing) is delivering the cloud and mobile platform for the global enterprise. Get work done simply and intelligently and cut through the noise and elevate the insights most important to your business. Building on decades of experience in creating a people-centered workplace, IBM continues to innovate with leading solutions – now delivered from the IBM Cloud.

Joyent (www.joyent.com) delivers container-native infrastructure, offering organizations high-performance, yet simple, public cloud and private cloud software solutions for today's demanding real-time web and mobile applications.By eliminating layers of virtualization and running containers directly on bare metal, applications enjoy the highest possible performance. And, because you are running on OS virtualized containers, you can easily scale your applications and infrastructure up and down.

Google Cloud Solutions (cloud.google.com) provide an incredible opportunity to leverage all the Google tools such as email, calendar and Instant Messaging, so you can stay connected to peers, regardless of their location or schedule. By combining this with Google Drive and Docs you can also share and collaborate like never before.

Microsoft Cloud Services (www.microsoft.com/enterprise/it-trends/cloud-computing) offers a vision focused on preserving an organization's scarcest resource – human attention. The power of their cloud services platform lies in their unparalleled ability to seamlessly orchestrate a company's digital work and business experiences, so that employees can do more and achieve more. The increased business agility and reduced IT complexity that the cloud offers is quickly becoming fundamental to corporate competitiveness.

Rackspace Managed Cloud (www.rackspace.com/cloud) lets you tap the power of the cloud for your strategic business goals without the frustration, cost, and time of managing it yourself. Unlike some cloud providers, Rackspace only offers managed solutions. From ecommerce to hosting, big data to hybrid cloud, their cloud specialists will architect, run and support all of your cloud workloads. Outstanding customer support is what makes Rackspace one of the leaders in cloud computing, allowing their customers to move beyond the limitations of do-it-yourself cloud with the support of thousands of expert engineers.
Salesforce.com (www.salesforce.com/cloudcomputing) is an industry leader in cloud computing, offering applications for all aspects of your business, including CRM, sales, ERP, customer service, marketing automation, business analytics, mobile application building, and much more. And it all works on the same, connected platform, drawing from the same customer data. So as opposed to working in silos, your entire company can work as one a team and, because it's all in cloud, as opposed to being installed on-premise, even the largest, enterprise-wide deployments can happen in a fraction of the time of traditional deployments.

Verizon Cloud (cloud.verizon.com) offers secure compute and storage resources with the flexibility and control through the cloud console. Public, private or hybrid, Verizon Cloud features scalable solutions for comprehensive security, durable storage and robust performance. A single user interface binds your deployments together so you can deploy, view, manage and automate your workloads under a unified experience regardless of the deployment and compute option you choose. ​

Retarus (www.retarus.com/services) is a leading provider of managed cloud services for email, fax, SMS and EDI, offering maximum quality, security and innovation for your messaging applications. More than 4,700 global companies in different industries and sizes trust Retarus with their business communication processes. Retarus' global expertise in numerous industries allows them to meet their customers' specific messaging requirements through a secure platform that secures their global communications.

Zoom helps businesses and organizations bring their teams together in a frictionless environment to get more done. Our easy, reliable cloud platform for video, voice, content sharing, and chat runs across mobile devices, desktops, telephones, and room systems. Gartner, the world's leading information technology research and advisory firm, has positioned Zoom in the Leaders Quadrant of both the 2020 Magic Quadrant for Meeting Solutions and Magic Quadrant for UCaaS, Worldwide.
If you would like more information about Cloud Services Providers or any of the other telecommunications products that Clarus offers, throughout Kansas City, Missouri, please fill out the form below and one of our telecommunications specialists will get back with you quickly.
Download the Clarus Cloud Ebook
Fill out the form below and we will send the link to the email address provided.
Request Information
We invite you to fill out the form, to the right, and someone from our offices will get back with you quickly.
We look forward to serving you.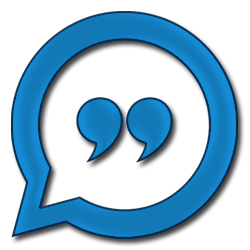 Request Information
We invite you to fill out the form below and someone from our offices will get back with you quickly.
We look forward to serving you.